Hearthstone of Boone: Regionally providing quotes on all types of Log and Timber work and Timber Trusses.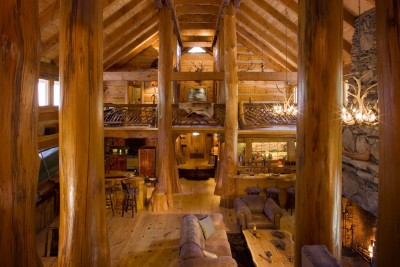 We provide full "dry-in" packages, set on the foundation and subfloor provided by the General Contractor or homeowner.
We also provide full blueprints (if needed) or full shop drawings of the timber work and other inclusions for review and approval of the homeowner.
Species available include, but are not limited to: White Pine, Yellow Pine, Boxed Heart of Douglas Fir,  FOHC Douglas Fir, Hem-Fir, Western Red Cedar, Eastern Red Cedar, Spruce, Cypress, White Oak, Red Oak, Antique Pine, Antique Oak, Glulam Yellow Pine, Glulam Doug Fir, Poplar.
Our timber finish options include Hand-hewn, planed and machine chamfered, planed and hand chamfered, draw-knifed, log wizard, WeatherAged™ with sand-blasting, nylon brushed, wire brushed, distressed, and more.
Learn more about Hearthstone Timber Frames.
Contact us for more information on how we can assist you and your clients.
Photo Gallery
Click the images below to see more photos.