Mountain Construction has two distinct aspects to our business.
We are General Contractors of fine custom homes, providing Design/Build services for New Construction of all types as well as Remodeling/Renovation locally.
Mountain Construction is an NAHB Certified Green Professional business. We encourage sustainable and energy-efficient building systems and concepts such as LED Lighting, Solar Energy, super-insulated Structural Insulated Panels, ICF and other insulated foundation systems, Sealed Crawl Space systems, and other environmentally conscious building ideas.
We also work with Hearthstone, The World's Finest Log & Timber Frame Homes, to furnish Timber Frame, SIP and Log home Packages regionally, for those with interest in well-planned and well-built  Heavy Timber and Super-Insulated Projects--both Residential and Commercial. We have serviced home owners with custom Timber Frame and Log packages from Mississippi to Virginia, business in North Carolina and South Carolina. See how we can help you!
Quality, Creativity, Experience, Value
Mountain Construction has built over 300 projects in Western North Carolina and Eastern Tennessee. We are Boutique, Artisan Builders of fine custom homes in Boone, Blowing Rock, Banner Elk and surrounding areas.
With over 30 years of custom home building experience we provide the highest quality project at the best possible price to give you unequaled value. We makes every effort to provide exactly what our clients ask for at the most reasonable cost.
Mountain Construction are the premier designers and leaders of Timber Frame Construction, Structural Insulated Panel (SIP) Homes and Hybrid Home Design and Installation in western North Carolina since 1985.
We have created energy-efficient, creative and quality-built projects for over 300 clients. Our crews and subcontractors create products that look great using creative focus to fit any client's needs, as well as the needs of the building site.
Our goal is to deliver quality and creative custom homes in which we and our clients can take great pride. Mountain Construction works with some of the most skilled craftsmen in Western North Carolina to create homes of unique beauty and
This website displays a great deal of diversity of information regarding the many services we offer our clients and home owners, from full General Contracting, Remodeling/Renovations, Heavy Timber Subcontract Services, Site Development/Preparation, Green Building Expertise and much more.
Please take your time to see what we can offer for your unique vision.
Be sure to visit our Photo Gallery and view the diversity of our work and services.
Our services include:

We combine artistic craftsmanship and natural products to create a beautiful home while making every effort to be environmentally friendly and sustainable. As National Association of Home Builders "Certified Green Professionals," we have the experience, knowledge and resources to advise our clients on how to make their homes environmentally friendly and energy efficient using the latest in resources and technologies.
Mountain Construction has a variety of plans that we can provide, or we can start from scratch with fully customized plans based on your specific building needs. The options are only limited by your imagination. Bring us your unique vision and let us help you with your home plans.
We can use your existing plan or work with your architect. We can also refer you to a qualified home designer or offer in-house design options. We will be happy to meet with you to discuss your building plans and assess your personal needs to help you create your special home.
We have had the opportunity to participate in many unique projects, such as site development of multi-home properties, bridges and entries for development projects and individual home owners, and coordination of energy-efficient plans for grid-tied homes that are able to function off the grid in an emergency.
For more information or a free  initial consultation in our office call us at (828)963-8090 or email us.
.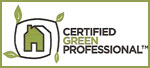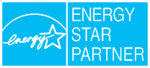 CONSTRUCTION SERVICES for your Custom Home include, but are not limited to:
On-sight Project Management from start to finish
Experienced, trustworthy and creative personnel
Detailed monthly cost reports from our experienced bookkeeping department
Daily job site construction diaries
Testing and engineering inspections when required
Coordination with interior designer or owner for design detail
Regular office and on-site meetings with homeowners and design professionals, as requested
Daily job site organization and clean up
Coordinate landscape design and detailing
Heavy timber services where requested
Memberships and Affiliations:
National Association of Home Builders
Timber Framer's Guild
Boone Area Chamber of Commerce
Blowing Rock Chamber of Commerce
Banner Elk Chamber of Commerce
Western North Carolina Green Building Council
Groups We Support:
Sierra Club
Wild South
Conservation Trust of North Carolina
Blue Ridge Parkway Foundation
AppVoices