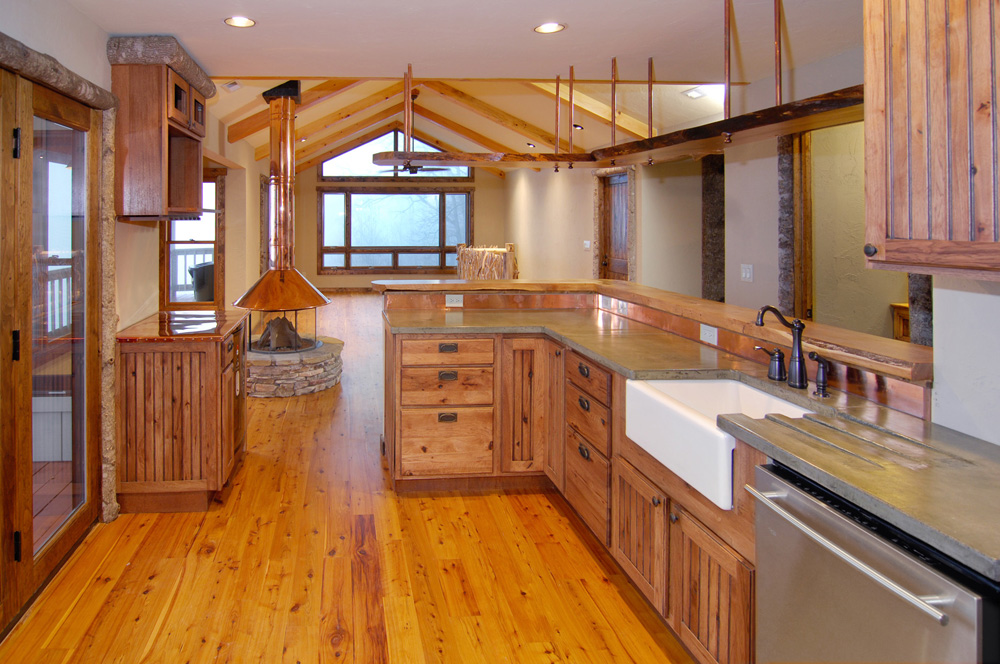 Some of the most beautiful and well-located building sites in the High Country have existing homes on them.
Often remodeling an older home is more cost effective than building from scratch. With the use of craftsmanship and design details you can enhance any existing structure and turn it into your ideal home. You can add heavy timbers, stone, tile, granite, fireplaces, or any of the many other design styles and material options to give you an updated, customized feel, or to reinforce the history of your home.
We can make your updated home energy efficient and climate controlled while maintaining the feel of a historic home.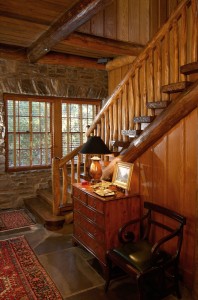 There are many features that can bring the amenities of an older home up to the standards of today's finest custom homes including new entries, kitchen additions, and updated design details. This can include updating bathrooms and kitchens; adding granite countertops, flooring and cabinetry throughout and more. You can also increase the size or spacious feel of your home by moving walls or raising ceilings to redefine your living spaces.
Don't forget the outside of your home. We can add porches or decks, sunrooms, spas, patios or outdoor kitchens. Landscaping, new driveways and other details can also make an ordinary home into an extraordinary home.
Mountain Construction has worked on many unusual and difficult mountain projects, giving us an advantage over other less experienced builders. Often there are structural problems with an older mountain home and no one is better able to tackle these repairs than our experts.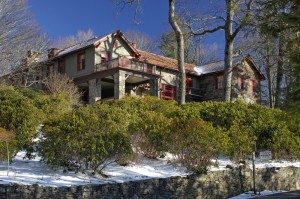 Mountain Construction has remodeled and restored a number of historic and historically significant homes in the Blowing Rock area. We have remodeled a very fine custom home in Yonahlossee, next to Moses Cone Park, overlooking Grandfather Mountain.
We are proud to have had the opportunity to do a historic restoration at The Cannon Estate in Blowing Rock, which was built in 1927 by Joseph and Annie Cannon. We have also been involved with construction on homes adjacent to the former Cannon Estate.
When remodeling, as with all of our projects, we aim to create a final product in which we, along with our client, can take great pride.
Photo Gallery
Click on the images below to view more details: