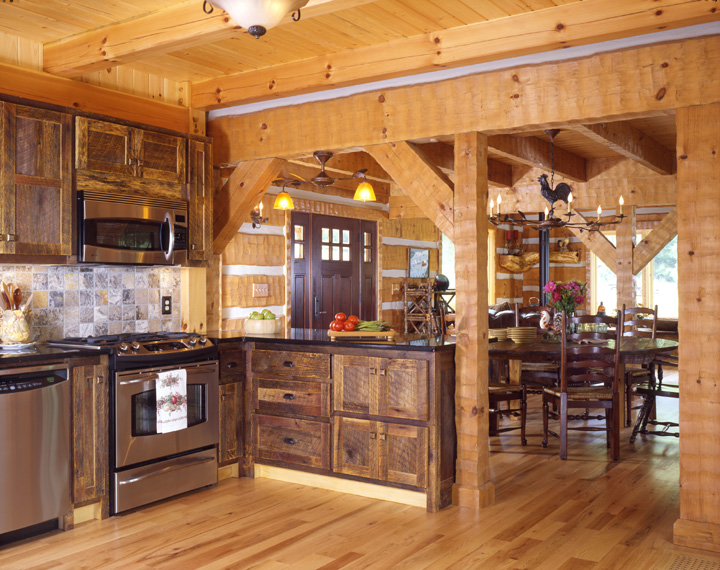 In early America, the most plentiful resource was the tree. The early pioneers formed a sturdy structure by stacking the trimmed and stripped trees on top of each other and notching the ends to form the four walls. When the walls were high enough they laid limbs and small logs across to make a roof frame. The space between the logs was plugged with mud mixed with grass or moss. Building these structures took basic hard labor-hand and back power, producing structures that have lasted and will last hundreds of years.
This was the earliest kind of Log Home Building common in Western North Carolina and Eastern Tennessee where Mountain Construction builds log homes today. Using new techniques to enhance comfort and energy efficiency, Mountain Construction has built a name and reputation that honors the timber builders of the past.
We provide Appalachian Style hand hewn logs and Full Scribe Western Style round logs of any size.
Look around our site and contact us for specifics on our building and design services and to learn more about our log home building and designs.
Mountain Construction offers Building Consultation Services derived from our thirty years of experience building over two hundred projects. Our enthusiastic staff of dedicated professionals will represent the best interests of our client with creative and cost effective design and building. We are fully licensed in North Carolina and Tennessee. Call (828) 963-8090 or email us for a free initial consultation in our office or for more information.
Photo Gallery
Click on the images below to view more details: