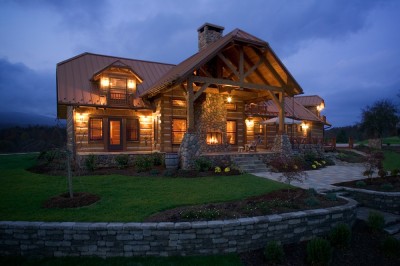 As a home builder in North Carolina we at Mountain Construction know that when Building a custom home you to have the home that best fulfills all of your personal needs and desires.
We are custom home builders for North Carolina and Tennessee. We build homes in Boone, Blowing Rock, Linville, Banner Elk, Lake James,NC and Watauga Lake,TN.
CONTACT US for a free consultation about your building needs.
Choosing the right home builders to build your custom home will allow you the freedom to decide all type of features. It is important to find a builder who helps you know all of your Building Options. Some of these features include the building lot, style of the home, floor plan, various types of flooring and cabinets, lighting, and more. Virtually every aspect of the home's design is your decision.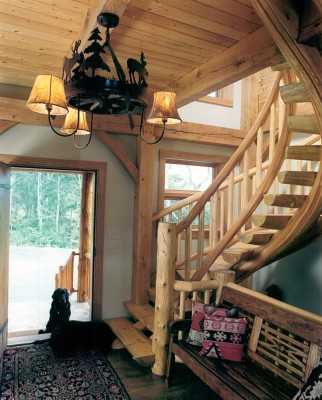 You will be doing a lot of the decision making work keeping you up to speed every step of the way. Getting Started can be a daunting task and we are there to help. Most homeowners who choose the path of building a custom home have a positive experience. Day in and day out they get to appreciate the choices they made during the construction of their home.
Ten Reasons to Choose Mountain Construction:
1. We are Western NC Builders who have been building in the Mountains since 1982. Experience is the difference: Experienced Managers, Experienced Carpenters and Crews and Experienced Subcontractors.
2. We keep a modest overhead of one Office Manager and a part-time Bookkeeper with an office that is accessible without the high cost of a "Main Street" rental (in the interest of overhead and cost control). Savings over higher overhead companies is the difference! We are able to save these costs while still providing sound management and accounting.
3. We bring Mark Kirkpatrick's creative energies to the table, as well as the creative input of our Experienced Managers and Carpenters. As experienced Home Builders they know that creativity and quality make the difference!
4. Mountain Construction are Western NC builders fully licensed in Tennessee and North Carolina. We are fully insured and operate straight up and above-board in all common business practices!
5. We work with Architects or Designers who have been selected by our clients--or we can make design recommendations with creative and visionary homeowners!
6. We have worked with Hearthstone Homes building Timber Frame & Log Homes since 1987,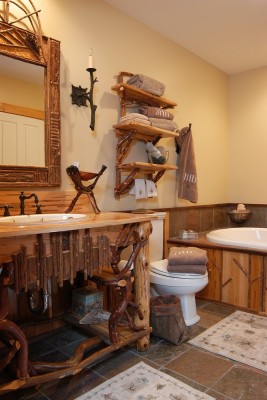 and we have a significant comfort margin with them. Hearthstone does all design work for their timber products, as well as supplying stamped and engineered plans for the homeowner and/or their architect.
7. Mountain Construction has been building Log Homes in North Carolina and other areas for almost 30 years. We are Timber Frame builders and build Structural Insulated Panel homes as well. We can provide scribe fit round log work, hand-crafted log slab work for interior finishes, hand-crafted timber stairs and many other furniture quality timber work with "natural element wood products" in renovations and conventional new home construction.
8. We put more into our projects. We are reasonably priced based on the quality and the finish of our product.
9. We have "open-book" bookkeeping and represent our clients' interests with integrity and straightforward good common sense building, design and cost control measures.
We have a long-term reputation for and commitment to quality! We have sound management and production policies in place that ensure we build the most that we can for the least cost. We build the best!
Mountain Construction are North Carolina Builders specializing in New Home Construction. We also can provide Remodeling services, and are happy to work with you on your next cabin. Over the years, we have accomplished a great deal as Timber Frame Builders and we invite you to take a look through our site to see some examples of our work.
You are welcome to reprint this articles on your website and in your e-newsletter provided that: you don't change the article in any way and you included the by-line along with a link to this website.
See more photos of our work.