MOUNTAIN CONSTRUCTION
1345 Poplar Grove Road South, Boone, NC (828) 963-8090
THE PREMIER BLOWING ROCK BUILDER AND REMODELER
(A Face Lift For Your Mountain Home)
Mark Kirkpatrick and Mountain Construction-known for Creativity, Honesty and
Experience Building Art You Can Live In for over 25 years
THERE IS NO BETTER TIME TO REMODEL YOUR EXISTING HOME OR
BUILD A NEW ONE IN BEAUTIFUL BLOWING ROCK, NORTH CAROLINA.
For a free building consultation CONTACT US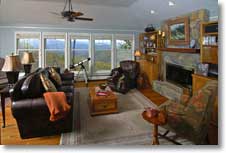 THE BLOWING ROCK HOME BEFORE REMODELING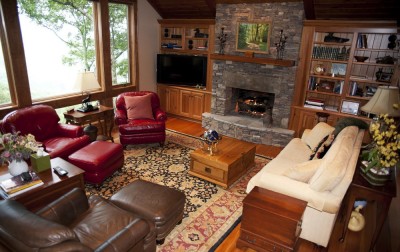 THE BLOWING ROCK HOME AFTER REMODELING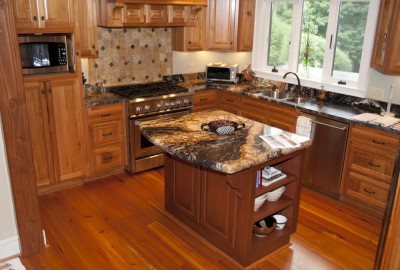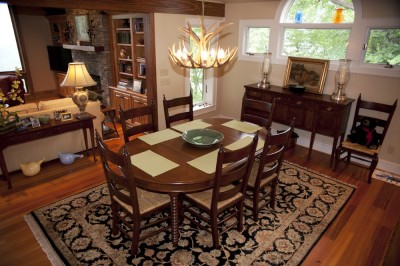 This home was for a general contractor and his wife from Raleigh area.
We rebuilt the roof system on the view side and vaulted the ceilings.
We over-framed the front of the home and added Dutch hips and gables,
as well as a shed over the garage doors. The vaulted ceilings in the great room
provided the home owners with an expansive view of Grandfather Mountain.
Remodeling is GREEN BUILDING: Recycle, Re-use, Improve
We vaulted what was originally a flat eight foot ceiling
WHAT WE OFFER OUR CLIENTS
Fully licensed at the Unlimited level
Highly skilled creative mountain craftsmen
In the mountain environment our premier homes will outlast those of others
Organic, environmentally friendly materials used in building your mountain home
Experts at building on steep sites
Many building styles and types of construction such as, structural insulated panels,
Adirondack, Log, Timber Frame, Poplar Bark, Stone or timber accent homes
Remodeling or Conventional construction
Certified green builders using Super-Insulated Structural panels
Recycled building materials as well as the latest technology
· We offer the best for the most reasonable price. We offer FREE consultation
and assessment of your needs and, if needed, can recommend designer and architects
· Learn more about our building services in Blowing Rock, Boone,
· Grandfather Mountain, Banner Elk and Linville
New Homes Log and Timber Frame Homes Porches and Decks
Remodeling and Restoration certified green builders
Custom Details make the difference when you are Building Art You Can Live In
For Much more information on us and all of our services and products visit our
main website www.mountainconstruction.com
Mountain Construction is a full service custom builder offering Log, Timber Frame, Structural Insulated Panels nationally as well as local New Construction of any type and Remodeling and Restoration services. We are NAHB Certified Green Professionals.
To find out how we can help you build or remodel your home CONTACT US.
See more photos of our work.